Serta Partners with Shinola on the Serta 313 Mattress Collection
By Laura Brewick, Senior Vice President of Brand Marketing at Serta Simmons Bedding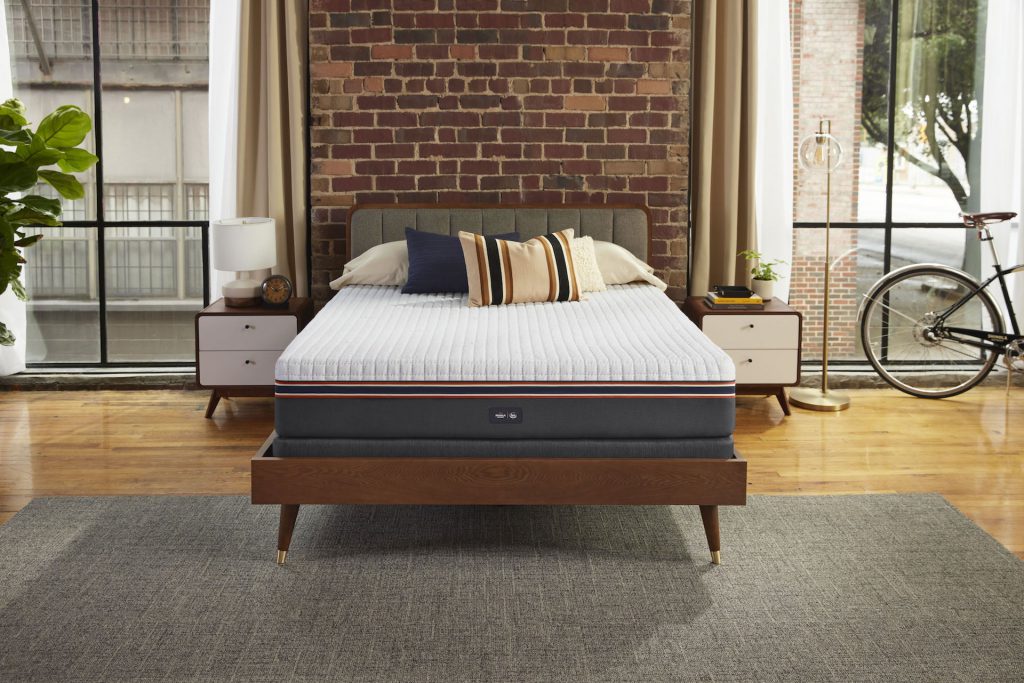 At Serta, we have spent the past 90 years delivering industry-leading comfort to consumers. And while comfort is certainly king, we know mattress shoppers are increasingly selecting their product of choice based on its style.
Today, we are excited to announce a new brand collaboration with Shinola, the Detroit-based design brand with a mission to craft quality goods intended to last a lifetime. Shinola shares our uncompromising commitment to quality engineering and craftsmanship. Together, we are unveiling a first-of-its-kind mattress collection that marries Serta's signature comfort with Shinola's timeless style.
The 313 Mattress Collection – an ode to Shinola's hometown – features several of the brand's iconic design elements in a 10-inch memory foam mattress. The line incorporates Shinola's trademark lightning bolt embroidered across the mattress' cool-to-the-touch cover, as well as its brand stripe, which can be found on products ranging from watch bands to leather bags, across the edge of the mattress. The 313 Mattress Collection is available on Serta.com, Shinola.com and is on display at the Shinola flagship home store in Detroit.
This line also builds upon our existing partnership with the Shinola brand to exclusively provide mattresses to the Shinola Hotel. While the 313 Mattress Collection is an entirely new product, we are excited to be working alongside Shinola once again to bring our trademark comfort to consumers in a new (and stylish) way.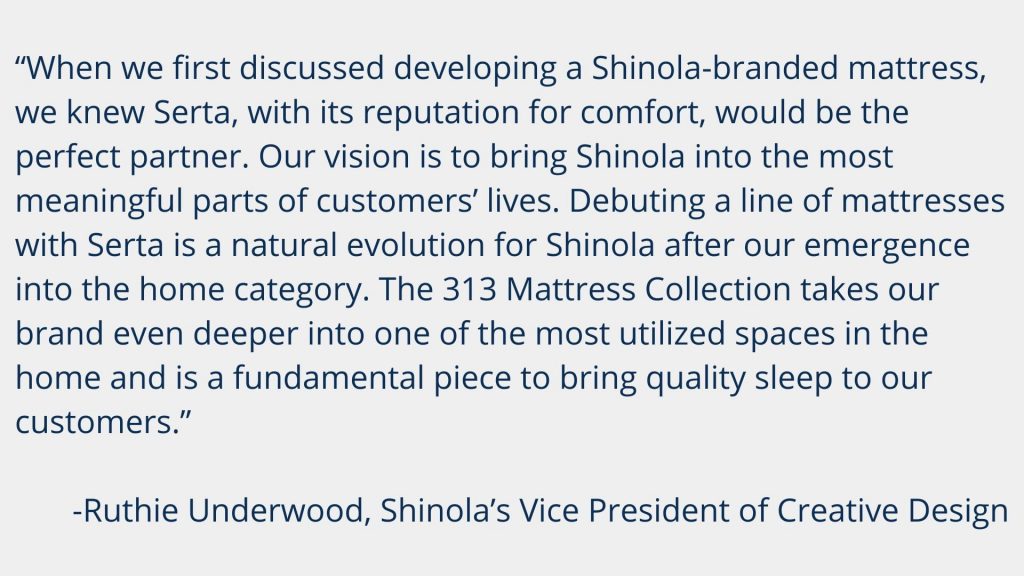 We firmly believe that consumers shouldn't have to sacrifice comfort for style, and the 313 mattress line is our latest in a series of designer collaborations that demonstrate that point. Stay tuned. There is more to come.
All news