Brr…. It's Cold Inside – Serta Announces the Nationwide Rollout of Serta Arctic, Introduction of New Arctic Accessories
By Laura Brewick, Senior Vice President of Brand Marketing, Serta Simmons Bedding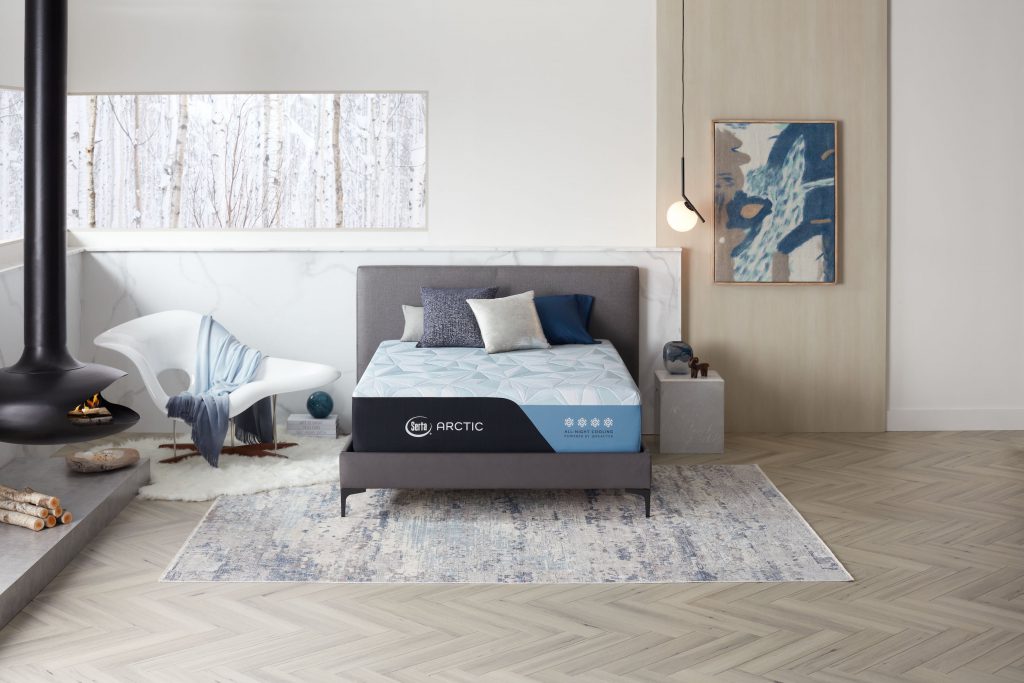 At Serta Simmons Bedding, we are committed to helping people sleep better so they can live healthier lives. And we know that one of the most common sleep disruptors is sleeping hot.
That's exactly why our Serta brand launched Serta Arctic, which delivers all-night cooling relief so people can more easily fall, and more importantly, stay asleep. Today, we are excited to announce that the new mattresses, previously available on Serta.com and in select stores, are now rolling out to retailers nationwide, as well as the introduction of a complementary line of Serta Arctic accessories available both in stores and on Serta.com.
Serta Arctic mattresses feature an exclusive three-part cooling system called REACTEX which actively disperses heat away from the body, resulting in a bed with 15 times better cooling power than previous product lines* that feels up to five degrees cooler when compared to the leading cooling mattress.** Our new Serta Arctic accessories offer that same proprietary cooling technology. Specific items include:
New pillows ($149.99), with both memory foam and fiber options, that are up to 40 times cooler than a standard pillow.
Mattress protectors ($179.99 – $229.99) designed to be five times cooler than a standard alternative.
To round out the line, we are also introducing 400-thread count sheets ($179.99 — $279.99) made of a blend of luxury Tencel, cooling nylon and CoolMAX polyester.
At its core, the Serta brand is a champion of comfort for all. We have pioneered sleep innovation for more than 90 years to deliver on that promise. With Serta Arctic, we are changing the game when it comes to helping people stay cool at night, and we look forward to bringing this new technology to an even broader group of consumers this year.
*Results based on the difference in heat absorbed by Serta Arctic and Serta Perfect Sleeper Luminous Sleep mattresses while the phase change material is active.
**Serta Arctic feels up to five degrees cooler based on heat index results of Serta Arctic versus the leading cooling mattress.
All news