Serta Simmons Bedding Launches New Serta iComfortECO and Perfect Sleeper Collections
Introduces Enhanced Serta.com Experience for More Seamless Research and Shopping
New Marketing Campaigns Begin Running This Week
Doraville, Ga., April 19, 2023 – Serta Simmons Bedding, LLC (SSB) announced today the launch of its new Serta® Perfect Sleeper® and Serta iComfortECOTM collections. Timed to these new releases, which are rolling out now to retailers nationwide, the company is introducing enhancements to Serta.com that offer sleepers a more seamless research and shopping solution, and kicking off marketing campaigns tied to the new lines.
"At Serta, we are proud of our 90-year heritage in providing trusted sleep solutions. This year, we are bringing a tremendous amount of newness to the market across the SSB brand portfolio, including through the launches of our Serta iComfortECO and Serta Perfect Sleeper collections," said Laura Brewick, President of Serta, Serta Simmons Bedding. "To support these launches and enhance the overall shopping experience for the Serta brand, we are introducing new features to our Serta.com channel as well as marketing campaigns that speak to the strong value proposition of our products."
The updates to Serta.com offer sleepers a more seamless and comprehensive research and shopping solution. Highlight features include more robust content and imagery as well as a guided buying tool so sleepers can select options within a collection and better understand the consumer benefit of each choice. The site also features omnichannel touchpoints to enable sleepers to shop however they want to shop, whether that be online or by visiting one of Serta's many retail partners.
"We are committed to serving sleepers at every part of their mattress shopping journey and, through our updates to Serta.com, are providing them with comprehensive product content that empowers sleepers to make the purchase decision that is right for them," added Brewick. "We look forward to continuing to meet the evolving needs of sleepers and offering them tools to shop at both our retail partners and e-commerce platform."
About Serta iComfortECO and Serta Perfect Sleeper
Serta iComfortECO is the next generation of the Serta iComfort line, first introduced to the market in 2011 and last updated in 2019. The new collection features the comfort, support, and cooling that iComfort is known for, while incorporating more sustainable materials, such as recycled fibers in both the CoolTemp™ cover and bottom support layer of the mattress, a 5-zone coil support system which is made from 85% recycled steel, and Terra FusionTM memory foam made from nearly 30% plant-based content that is USDA BioPreferred Certified.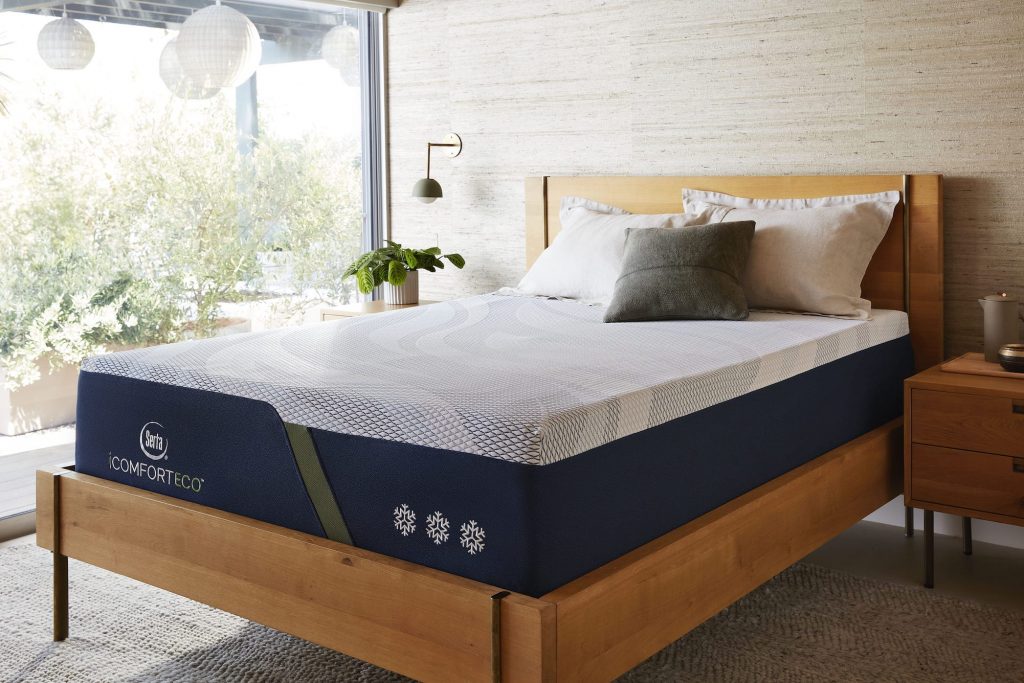 The refreshed Serta Perfect Sleeper offers significant value to consumers. The line, which provides pressure relief through zoned support at every price level, is available starting at $599 (Queen), representing a 30 percent savings compared to the opening price point of the previous collection.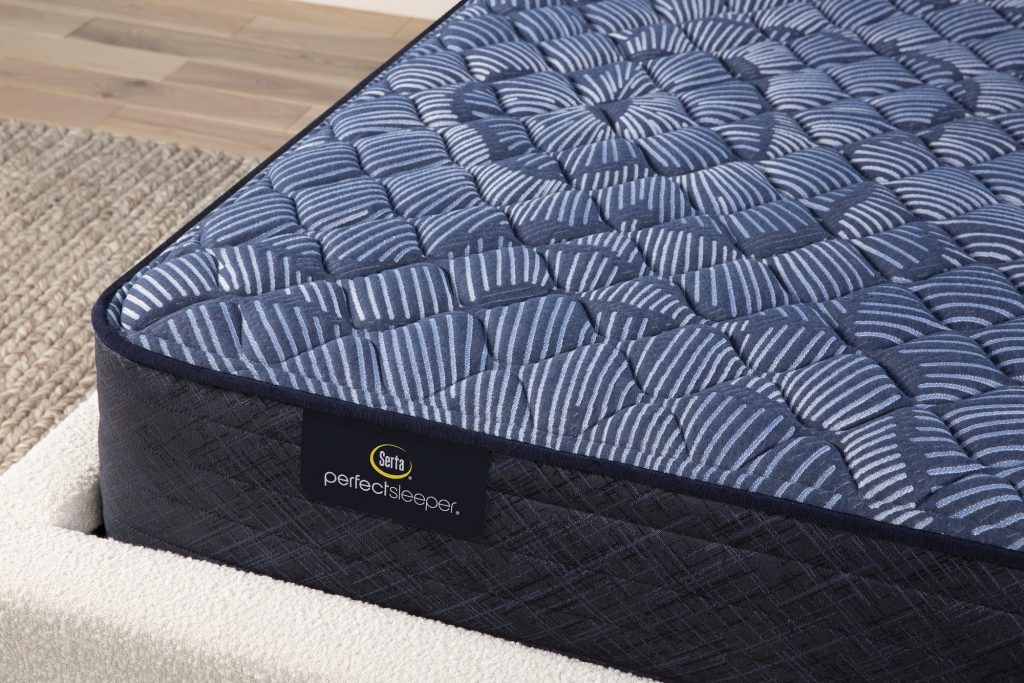 Launching New Marketing Campaigns
The new Serta collections will be supported by national advertising campaigns that began running this week. The iComfortECO campaign, which includes a 30 second video spot and will run across CTV platforms, digital and social channels, focuses on the line's integration of more sustainable materials. Meanwhile, the Perfect Sleeper campaign, which includes short-form video content, will run on digital and social platforms, with messages on how the collection helps deliver perfect sleep every night for every type of sleeper.
For more information on the new Serta collections, visit Serta.com.
About Serta Simmons Bedding
Serta Simmons Bedding (SSB) is one of the leading global sleep companies. With a 150-year heritage in delivering industry-leading sleep solutions and a mission to help people sleep better so they can live healthier lives, the company is headquartered in Doraville, GA, and owns top brands such as Serta®, which has five other independent licensees, Beautyrest®, Tuft & Needle® and Simmons®. For more information about SSB and its brands, visit https://sertasimmons.com/.

Media Contact:
Eric Mangan
SSBCommunications@Sertasimmons.com
# # #
All news