Serta Simmons Bedding's Tuft & Needle Brand Launches New Marketing Campaign, Update to Award-Winning Mint Mattress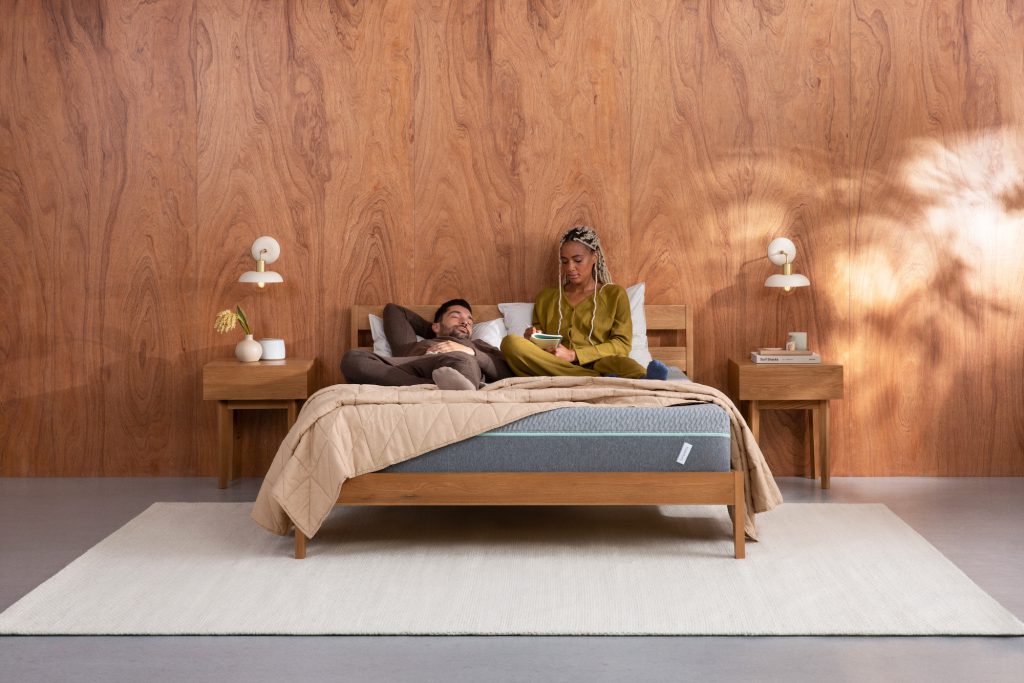 More and more, consumers are recognizing how sleep and wellness are intrinsically intertwined. We recently conducted a survey on Americans' opinions on sleep and found that three-quarters of people note that sleep impacts their mood and overall outlook on life, while two-thirds also agree that sleep impacts their physical health and mental wellbeing.
However, despite acknowledging the importance of sleep, two thirds of Americans note that they don't get enough of it, with seven out of ten people admitting they get less than seven hours of sleep per night.
At Tuft & Needle, we are focused on helping sleepers get better rest. This week, we are launching a new marketing campaign, Wake Up Awake, which reflects our relentless commitment to helping consumers reclaim the night and look forward to the day ahead. Our campaign celebrates what people wake up for – from a mom who gets up for her first meeting of the day (with her child), to a young professional enjoying 700 square feet to herself in her first place without roommates. The campaign will run on digital platforms and will be featured in Tuft & Needle's eight retail stores, among other activations.
Timed to the launch of the new campaign, we are also unveiling an update to our award-winning Tuft & Needle Mint Mattress which now features a machine washable cover for the first time. We added the cover in direct response to consumer feedback after hearing from parents, pet parents and people with allergies, among others, who were simply looking for a way to clean their mattress on a more regular basis.
Designed with two sleepers in mind, the Mint Mattress is a 11.5-inch mattress comprised of three layers of foam to deliver medium-firm, responsive support for a deep, restful sleep. The top layer is constructed from patented T&N Adaptive™ foam, which is open cell for better air flow, and incorporates graphite and cooling gel for heat-wicking. Next is a second layer of T&N Adaptive foam, which is infused with cooling ceramic gel, that provides additional pressure relief and helps reduce motion transfer. Finally, the base layer offers 6.5″ of foundational support foam to prevent sinking and features reinforced edges that offer additional support.
At Serta Simmons Bedding, we continue to look for ways to drive forward our mission to help people sleep better so they can live healthier lives. Today's update to the Mint mattress, coupled with our new advertising campaign, is one of many ways we are helping address consumer needs while also telling stories that celebrate what we wake up for.
*Tuft & Needle Sleep and Health Survey, 1,050 consumers surveyed in August 2021
All news